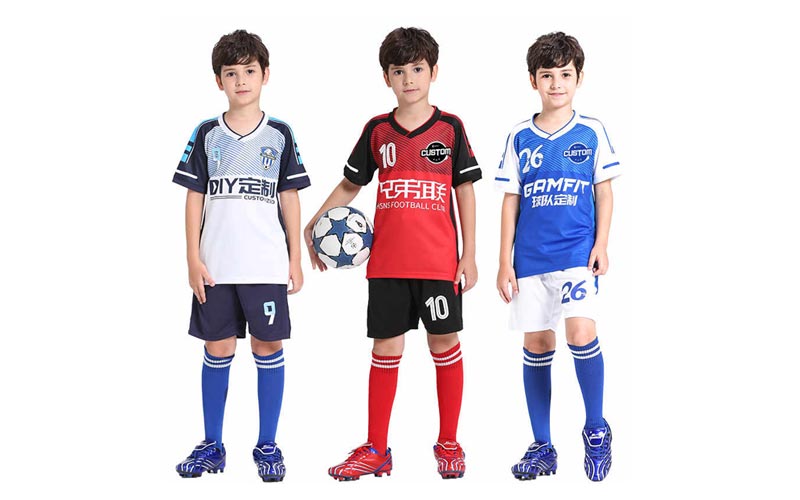 Soccer is the most popular sport on the planet and a large number of fans over the globe. The prominence of this game can be determined from the way it was cherished among the fans. It has become more like a culture than a sport. The soccer jersey that is worn by the players during the game, even their replica is a huge hit among the fans. Each soccer team has a standard set of the jersey that is compulsory to wear this during the game and even during the practice sessions.
Every fan wants a similar jersey for themselves. They wear their soccer jerseys with pride as it provides them with a unique sensation and makes them feel like no less than the team/club member of their favourite team/club. Though, while buying soccer jerseys, you need to keep certain aspects in your mind so that you can choose the perfect jersey for yourself. Being a prominent manufacturer of soccer jerseys and Custom Sports Uniform Australia, let us share some valuable tips with you.
Comfort and Flexibility:
Before purchasing soccer jerseys for yourself and your team, it is necessary to comprehend the basic needs of the players. They need a comfortable clothing item that enables them to do intense physical activities that are required in the game. To accomplish such requirements, it is recommended to purchase soccer jerseys made of polyester fabric. It gives astounding flexibility to the players and provides them with an edge over their opponents.
Soaking Capability of Fabric:
The soccer game requires tremendous physical effort. The players usually sweat a lot during the game. Thus, it is essential that the jerseys must be made of splendid quality texture.
Earlier, sportswear was typically made from cotton since it is considered as the comfiest fabric. With time fabric type changed and was made more suitable for sports, thus polyester-based fabric material now gets generally utilized in the making standard quality soccer jerseys.
Visually Attractive Design and High-Quality Printing:
Design and printing are what distinguishes the jersey in terms of clubs/teams. Millions of fans buy those jerseys just for showing their solidarity with their favourite team. The logo and illustration printed on their jersey make them look united. It provides a distinct kind of enthusiasm and confidence.
Thus, while choosing soccer jerseys make sure to buy such jerseys that give your team a magnificent look. Nowadays the custom made soccer jerseys are too quite popular. If you are opting for custom jerseys, always ensure that the jerseys are having the well-defined illustrations and other necessary things like the team name, player name, the team logo printed on them. Lousy or blurry prints are the last thing you would want to see on your jersey.
Are You Looking for the Best-Quality Custom Sportswear
If you are looking for high-quality Custom Soccer Uniform or sportswear then instead of searching shop to shop, you can simply connect with a prominent manufacturer of soccer jerseys and custom sports uniform in Australia. Belboa Sports is one of such custom sportswear manufacturers that is renowned for best-quality sublimation printing.
We specialise in manufacturing premium-quality custom sportswear and custom soccer jerseys and offer them at unbeatable prices. With Belboa Sports consider your quest of searching reliable soccer uniforms manufacturers accomplished. Connect with us or explore our collection online now and get your requirements fulfilled in a cost-effective way.